Colinary Partnership Programme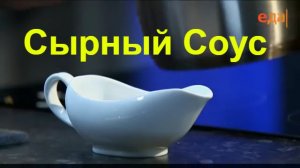 1. What benefits of cooperation with the CULINARYON studio?
♪ We're the most visited studio in Russia, more than 30,000 clients a year.
♪ We're the largest studio in Europe, allowing for the most major events (up to 250 people only us).
♪ We have the most professional methods of attracting and working with guests during and after events (only we have 60 iPad with interactive prescriptions, the largest network of culinary schools - about 50,000 social media subscribers, our own HD, CRM customers, and many others).
♪ Only we have a dedicated team to work with partners, and special training to advance the benefits of our partners and convert our clients into our partners' clients.
♪ The largest group of star cooks (more than 30) from the best restaurants in Moscow and Europe.
2. How will cooperation with the cooking studio help advertise your brand?
In a culinary class format, potential clients are directly involved with your product. The studio team and chef not only unintentionally tell about the product, but they also demonstrate all its competitive advantages by allowing the public to assess it and make an informed choice in its favour.
3. Who can become a partner in CULINARYON's cooking studio?
Any company that shares our interests and views is focused on the quality and level of the service, loves its clients, and is willing to create new interesting projects to maintain the brand image and create additional value for its clients.
4. How do you become a partner in CULINARYON's cooking studio?
5. Under what conditions do we cooperate with companies?
The terms of cooperation are specified separately with each project. They depend on the challenges faced by the partner company and on mutually beneficial arrangements.
6. Does it have to be a legal person?
Not necessarily, any natural or legal person can be our partner. It is essential that common interests and views on development be shared.
7. We only work with companies connected to the cooking?
No. We work with any companies that can offer our project interesting conditions, which we can benefit mutually.
8. Will our product be unique in its category?
The CULINARYON Studio cooperates with various companies producing technicians, food and many others. If your product category is not yet occupied, we can discuss cooperation under special conditions.
Related Posts